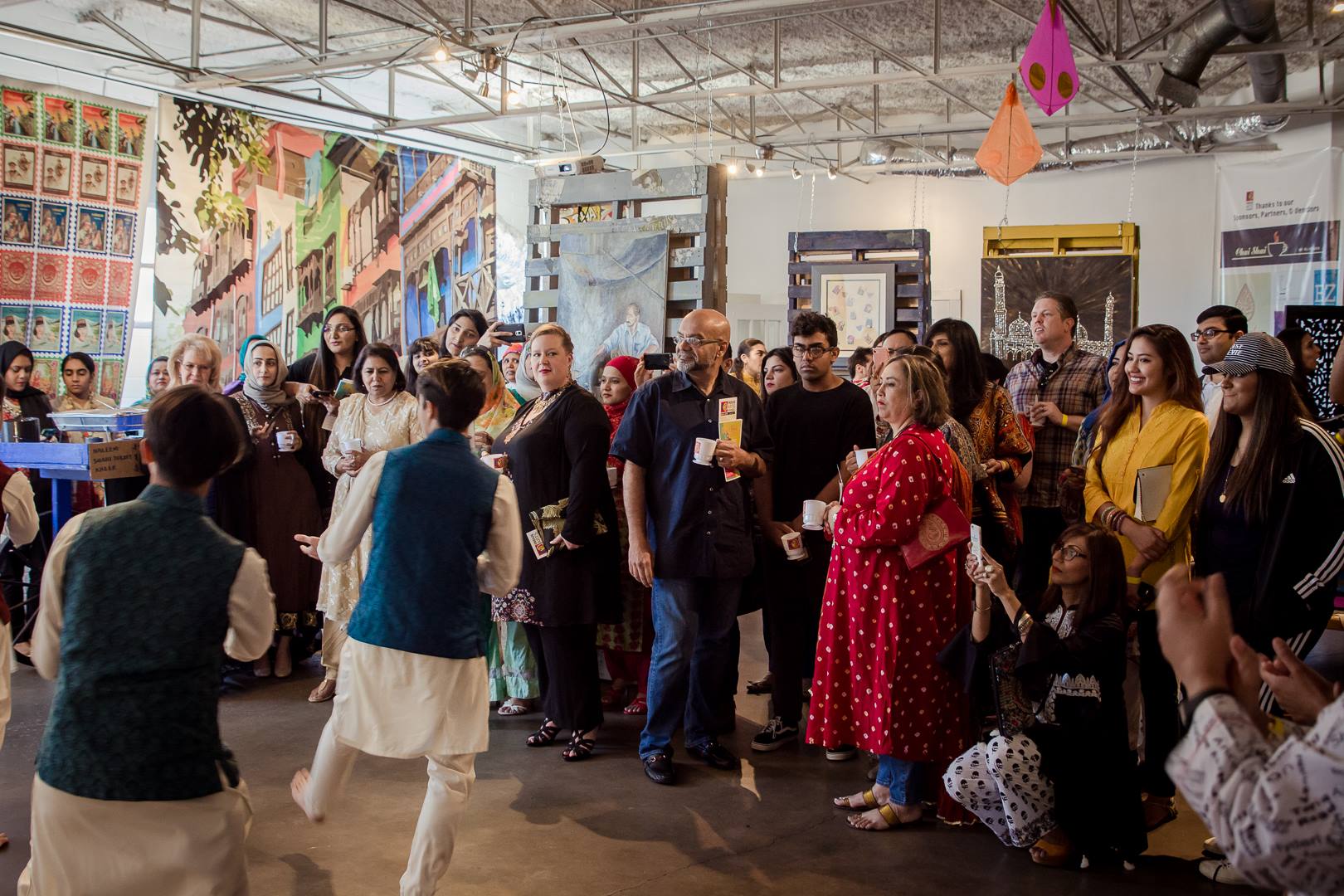 Origin of Culture
---
Indus Arts Council, a non profit organization conceived in 2012, has become a leading Arts and Cultural Organization of Pakistani decent in the Houston area.
It started with a small gathering of Urdu story time in a public library. Parents applauded and the children rushed to look at the words and pictures up close in the book that was displayed on the monitor. Sara Iqbal, the co-founder of Indus Arts Council, had just finished reading the story of a "baloongra" rescued from a tree branch by a little Pakistani girl who broke all the taboos by climbing a tree. "Baloongra" is the word for "kitten" in Urdu language and girls in urban Pakistan do not climb trees. This animated, gestural story in Urdu, mesmerized the children at the library story time. South Asian parents left this gathering demanding more Urdu story times and language classes for their now-American born children. They felt a bridge of communication develop as they answered questions for their children about their heritage and culture in Urdu language. What started as a personal strife of the founders to keep a bridge between their American born children and their rich Pakistani heritage, has bloomed into a cultural exchange between the surrounding global communities. 
Our mission is to promote awareness of Pakistani arts and culture in the U.S. through Urdu language classes, cultural events, films, and theatre.
We envision diversity through cultural exchange amongst the global communities.
Just like families settled around the Indus River and grew into communities and hub of civilization in the Indus Valley, we can realize our vision with your consistent investment in our programs, and by building symbiotic partnerships with other organization who strive to bring harmony through cultural knowledge.
Urdu Language classes began in 2013 with 20 students in the Woodlands area community center. Classes are now taught in 4 different locations including Spring, Sugarland, Cypress, and Houston. Students range from young children aged 5 – 15, all the way to adults. While the majority of young students are heritage learners, Arabs and Spanish also make up a small number of our adult classes.
StarTalk Urdu Summer camp is open and FREE to 50 students, k – 5, every summer for 15 days. This Urdu immersion camp is taught by ACTFL qualified teachers as a themed curriculum which takes the students around Pakistan using media and interactive presentations for an enhanced cultural experience.
Independant Films engage a diverse audience from surrounding communities to produce thought provoking topics covering the changes and challenges of South Asian diaspora and their American born children. Learn more about the independant films Roxanne and Soach by Indus Arts Council.
Children's Theatre provides the opportunity to children and adults learning Urdu at IAC's language classes, to participate in the theatrical performances, organized at the end of each semester, bringing the learning of language, its usage and experience, full circle.
---