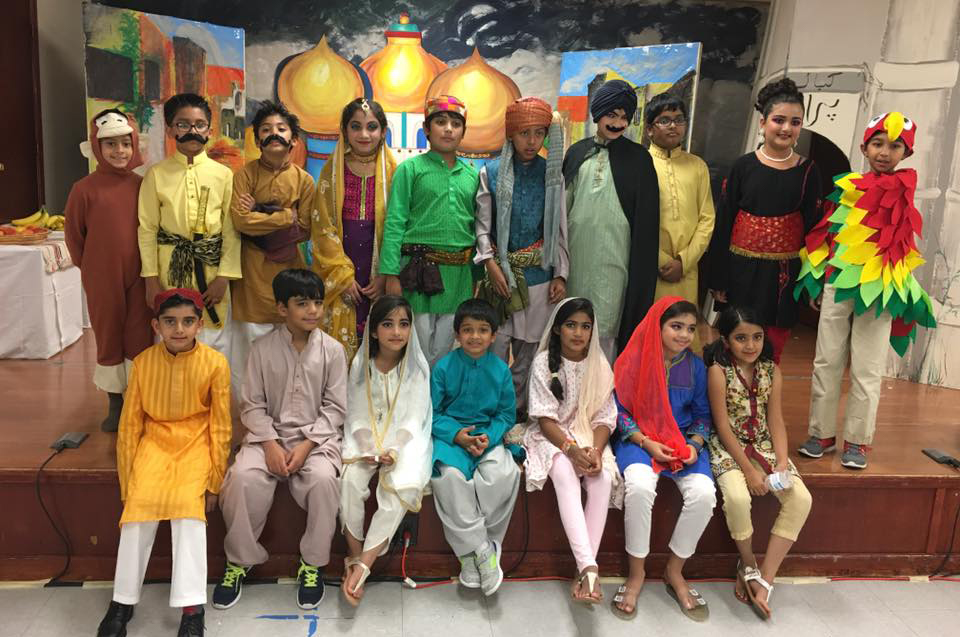 Theatre
---
Although a culture cannot be authentically recreated outside of its context, it can definitely be dramatized to bring that experience to a global audience, providing a wider lens into its beauty and diversity. Performance arts opens the window of a culture to the world through creativity and exposure to the tradition which not only creates awareness but it also promotes new and diverse interactions among the community. Indus Arts Council achieves that by engaging diverse audience from its surrounding communities to perform theatrical plays in the Urdu language. Children and adults learning Urdu at IAC's language classes get a chance to participate in the theatrical performances, organized at the end of each semester, bringing the learning of language, its usage, and experience, full circle.
---
---
Children's Theatre presents a play every year during summer. Students from the Urdu Language Learning classes and Urdu Summer Camp are provided an opportunity to exercise the language in a contextual, expressive form. Children's play is a full production, complete with costumes and set, designed around inspired stories. Plays are written and directed in-house by Indus Arts Council members who collaborate with other local talent for set design, costume, music, and stage production. Parents as volunteers are a huge asset in our theatre productions.
Children's plays are inspired by Disney movies and other classic stories to create connection with U.S. born children of South Asian heritage so they can easily relate to the characters and story. The play is then tweaked and re-written with addition of ethnic scenes, character names, costumes, and sets that depict the Pakistani lifestyle in the time-period.
---
What I love about this program is that it exposes children to a different culture and makes them understand the people in South Asia and Pakistan, what their customs are, what their culture is with an immersive approach. It's important that our children understand in this day and age that we are part of one big global community.
~ Aisha Ghuman, parent
My daughter attends Urdu classes and the summer camp and it has been such a positive experience for her. We find that she understands Urdu a lot more, she uses the language in day to day conversation with us and with others. Just over all she has lot more confidence.
~ Lubna Fazal, parent
I've noticed a significant understanding of Urdu language in my 2 kids who've been attending Summer camp for the past 3 years. They look forward to it every summer and have a great time every day.
~ Abbas Qureshi
---
Watch The Play