Current Events
---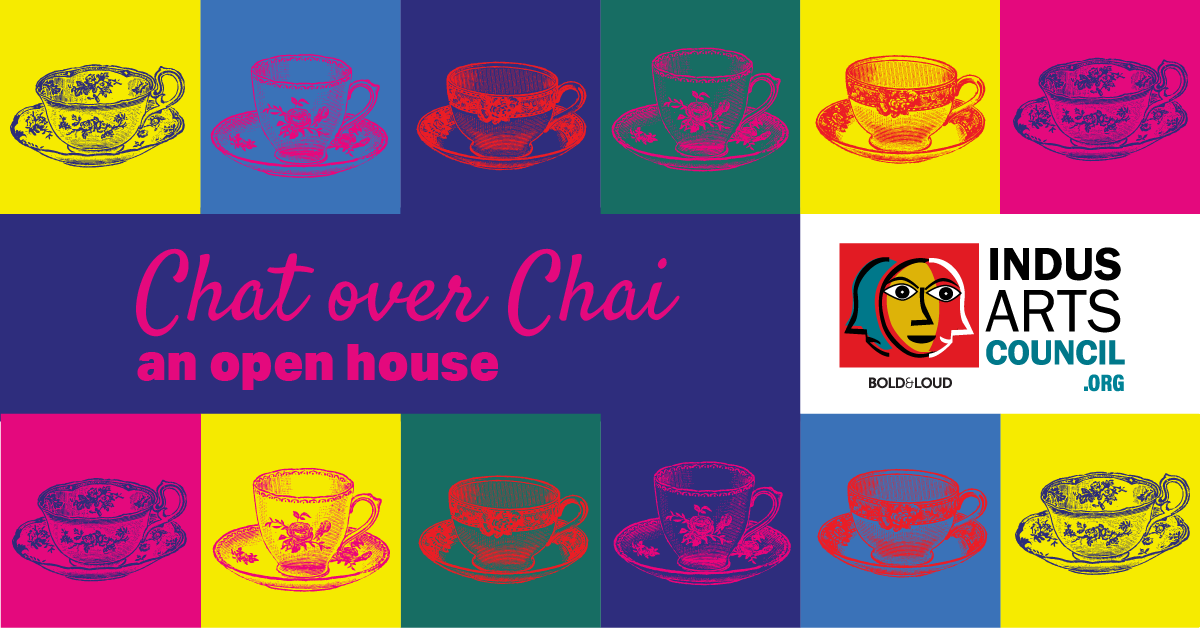 SUNDAY, June 26
3:00 PM – 5:00 PM
2990 Richmond Ave. Suite 640
Houston, TX 77098
CHAT & CHAI
Join us over high tea to celebrate our 10 years of impact as an arts and culture organization celebrating Urdu and its culture in the U.S. Learn about our programs and upcoming developments to preserve and maintain the Urdu heritage.
Want to know how YOU can lead the impact? Then grab a chai with the founders and board members and learn how.
Only 20 individuals will be hosted at each chai time. Please r.s.v.p. with the number of guests you're bringing.
R.S.V.P to marketing@indusartscouncil.org
Adults only.
– – –
NOTE THE SUITE #640
come up to the 6th floor.
---

SATURDAY, August 13
Indus Arts Council & Risala Foundation presents:
To Wishes Unfulfilled / "Khwahishan Adhuri" / خواہشاں ادھوری
Ali Sethi | Dhruv Sangari & the National Sufi Ensemble in Houston
Risala Foundation and Indus Arts Council are proud to bring you an unforgettable evening—exhilarating journey into Urdu through melody as these artists meet on one stage for the first time. Ali's Pop Ghazal vibes will soothe your soul while Dhruv's explosive Qawwali will energize your entire being. 
Ali Sethi, a Pakistani writer, singer, songwriter, and composer, connects South Asia's rich past to its living present by connecting modern themes with classic compositions. He is an expert in riyaaz, ghazals, poetry and music theory. Ali is a true musical icon who defies definition, but behind that stature is a humble seeker who sings about the pain of loss, the meaning of existence, and desire for the One. His recent song for Coke Studio, Pasoori, has crossed 90M views. 
Dhruv Sangari, aka Bilal Chishty the Prince of Qawwali, hails from Delhi and represents the Delhi Gharana. He is a vocalist, lyricist, composer and scholar. He has several popular Bollywood, Television, and Coke Studio @MTV tracks to his credit.
Buy Your Tickets NOW