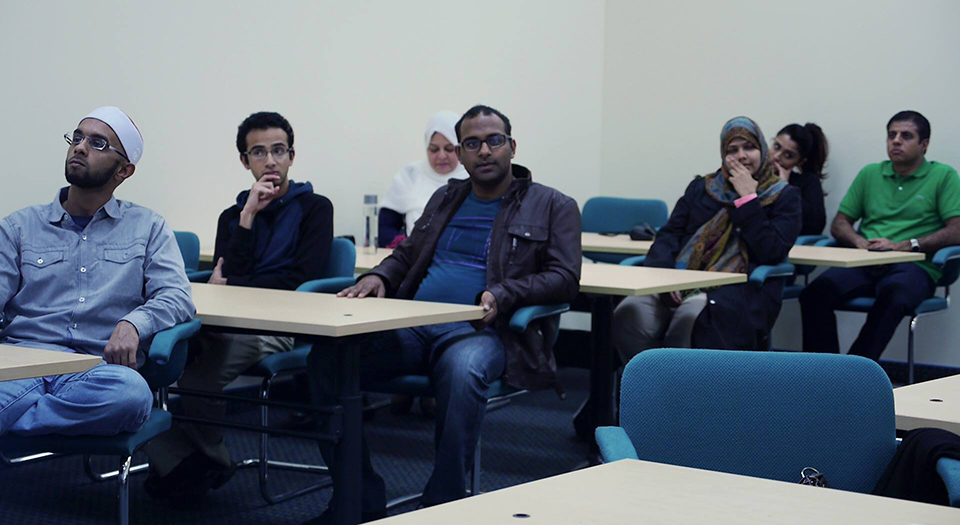 Classes for Adults
---
All our Urdu classes are now taught online via Zoom. We will resume in-class instructions once the COVID-19 threat has diminished and well managed.
---
Adult classes are conveniently taught in the afternoon and evening after work. Adult students have the option to take classes online via Zoom, group sessions, or learn in person by a qualified teacher, proficient in the language and trained in the ACTFL standards of language learning.
You can learn more about ACTFL here
---
Our Curriculum
Urdu language curriculum for the adults stresses upon conversational Urdu with family and friends. Lessons for adult students are designed around their requirements and goals from the Urdu language experience. Writing is also taught if required by a group or individual students. Lessons are designed to encourage participation and presentation at the end of the unit and often uses audio visual aid to enhance student experience.
All students go through OPI (oral proficiency interview) after they register for the semester. Students are placed in groups based on their OP evaluation. OPI is necessary to begin learning at the correct proficiency level so students don't feel like they've missed a chunk of information. Teachers can then scaffold and gradually increase language vocabulary.
Contact Us if you have any questions.
Weekday Group Classes
We're only offering Online classes via zoom at the moment. Please contact our class coordinator at:
urduadmin@indusartscouncil.org
Weekend Group Classes
We're only offering Online classes via zoom at the moment. Please contact our class coordinator at:
urduadmin@indusartscouncil.org
Locations
When we resume In-person classes, they're usually held at the following locations:
River Oaks Islamic Center (ROIC)
3110 Eastside St, Houston, TX 77098
Masjid Al Salam
16700 Old Louetta Rd, Spring, TX 77379
---
Sign Up For Urdu Class